The new version of NLS-BS80 Pocket Bluetooth Barcode Scanner is a new generation of lightweight portable scanner, which is professional in coping with longer barcodes or of higher density. Integrated with high-performance imaging technology, NLS-BS80 is a combination of modern technology and ergonomic design, which bring you the snappiest scanning experience and comfortable touch feeling even during a whole long day work with it.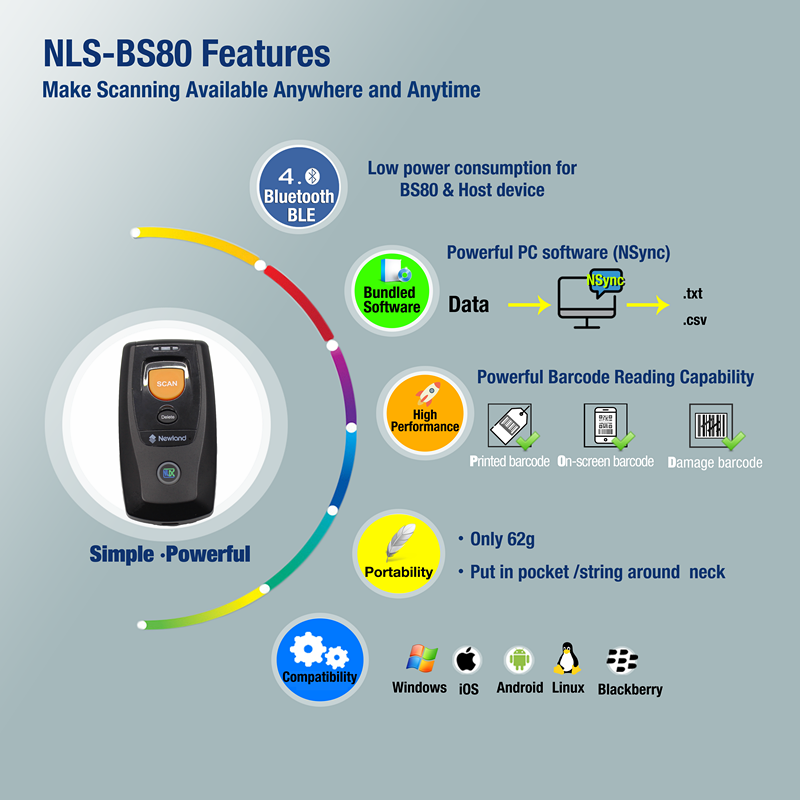 With compact design and powerful functions, BS80 is ideal for traditional markets like store visiting, warehouse management, logistics, supply chain management, asset management and others. Being able to read on-screen barcode, BS80 is also perfect for O2O applications as well, for instance, mobile ticketing, mobile coupon and more.

For further information about BS80, please contact your local Newland sales or Newland agents.