Newland officially released a new member of NQuire series: NQuire300. This new terminal is easy to install, versatile and is the upgrade and optimization based on the most popular predecessor: NQuire200 customer information terminal.
NQuire300 is designed to give users the best experience. NQuire300 is small and can be installed anywhere such as supermarkets and offices, and NQuire300 can be easily competent whether it is price check machine, access control terminal or interactive multimedia terminal. Users can choose Ethernet or Wi-Fi or other data transmission modes according to their own needs, so data processing becomes quicker and easier. The newly upgraded NQuire300 is set with various interfaces that can be connected to a Newland handheld scanner so as to extend the range of its application.
Important Features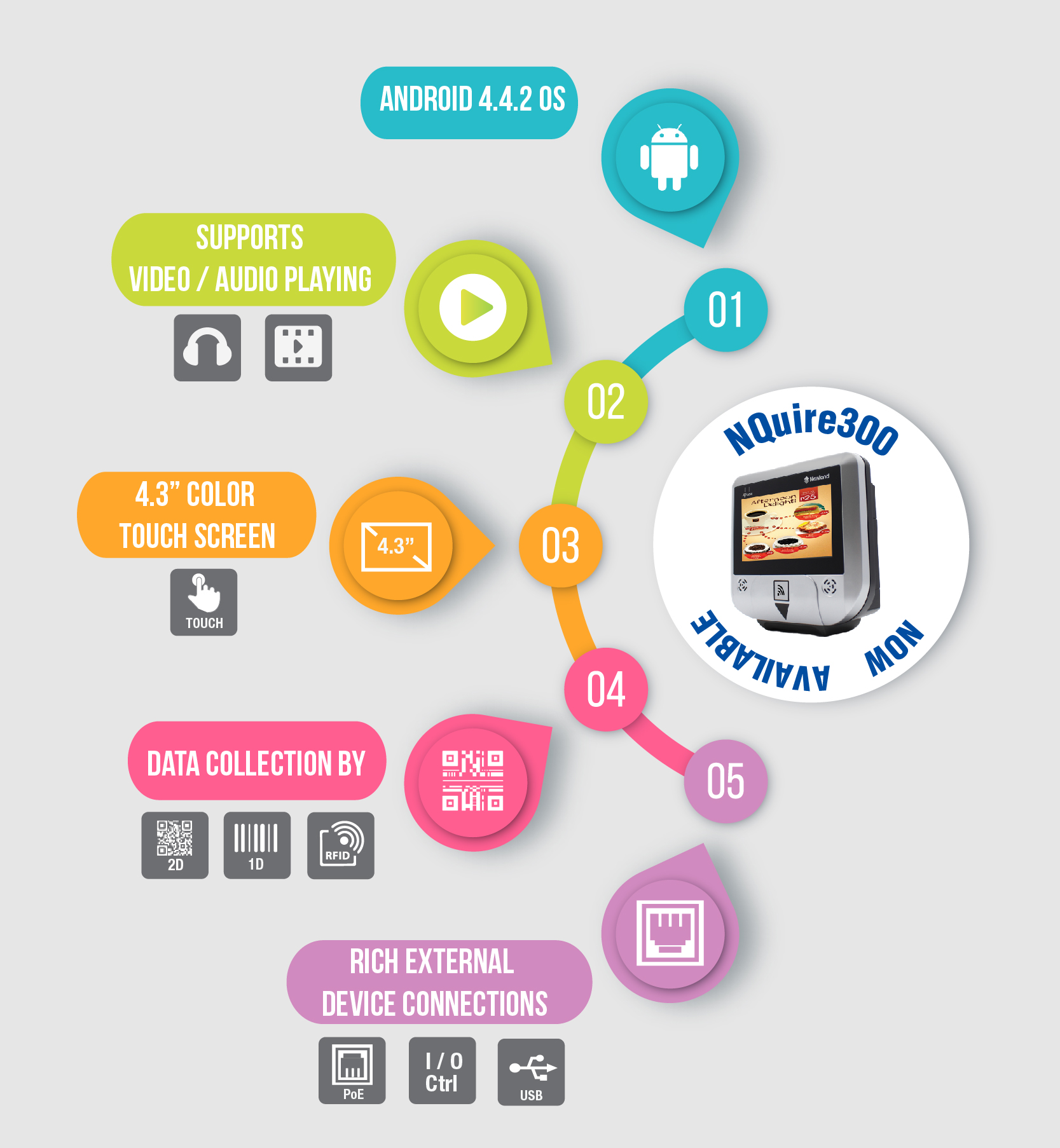 The NQuire300 is available now. Get in touch with your local sales office for more information!