Today, Newland, as a ceaselessly innovative manufacturer of barcode scanning device, launched the new enterprise mobile terminal - MT90. MT90 is a new star among the AIDC product line of Newland and also a perfect combination of smartphone and versatile Android PDA device.

Leading crossover design
MT90 has a 5-inch high-definition color touch screen and Android interface that give you the feel of ordinary smartphone, and can be easily operated even by inexperienced users for efficient working. In addition to a stylish appearance, MT90 has more powerful internal functions. Outfitting with Newland high-performance 2D scan engine allows MT90 to quickly and accurately scan the barcode. It can meet customer's full day shift needs because it supports multiple wireless connection and communication methods and has a built-in removable 4500mAh high-capacity battery. With robust construction and industrial design of high protection level IP65, it can withstand various severe environment conditions.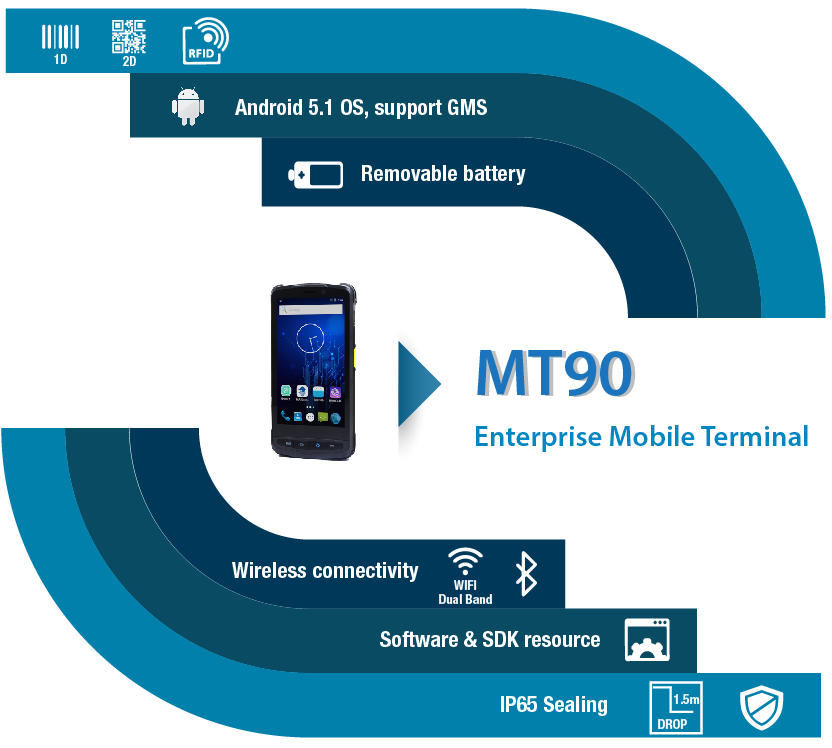 A wealth of supporting resources

Newland prepared a wealth of software resources for MT90, andelaborately designed all the accessories to provide the possibility of in-depth customization and development so as to improve staff's work efficiency.
Nao SIM adapter tailored to Nao SIM card Adaptor
Various wearable accessories

Rubber Boot

Cradle with Ethernet communication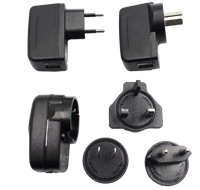 Regional tailor-made power adapter
Common in multiple industries

The ease of operation and versatility of the new MT90 determine its suitability for multiple industries. In the logistics industry with a need to track the information of cargo, including courier, e-commerce and third-party logistics, MT90 may be used to ensure the timely updating of cargo information to improve customer's satisfaction. The portability also makes MT90 a great assistant for the fast moving consumer goods industry and retail industry such as chain supermarkets, convenience stores and department stores, and the inventory check, real-time query and other data collection can be easily processed with it.

If you are looking for a PDA in smartphone design, MT90 enterprise mobile terminal will be your ideal solution. For more information about MT90, please visit our website or contact your local sales office.